If you have never checked out the newsletter of the Bhavana Society Therevadan Buddhist Forest Monastery in High View, W.Va., the Spring 2016 quarterly newsletter of "The Forest Path" would be a good place to start. It has a long excerpt by Bhavana abbot Bhante Gunaratana on "Meditation: Why Bother?" It's drawn from his international bestselling guide to meditation, "Mindfulness in Plain English," which has been translated into more than 20 languages. You can download a .pdf of the Spring issue and past issues of The Forest Path at: bhavanasociety.org/newsletters/issue/spring_newsletter_2016
(NOTE: The Meditation Circle has a limited number of copies of "Mindfulness in Plain English" for your use for free, or you may order your own copy at this link.) Below is an excerpt from the Spring newsletter.
+ + +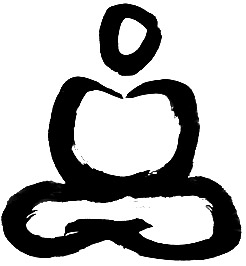 Meditation is not easy. It takes time and it takes energy. It also takes grit, determination, and discipline. It requires a host of personal qualities that we normally regard as unpleasant and like to avoid whenever possible. We can sum up all of these qualities in the American word gumption. Meditation takes gumption. It is certainly a great deal easier just to sit back and watch television. So why bother? Why waste all that time and energy when you could be out enjoying yourself?