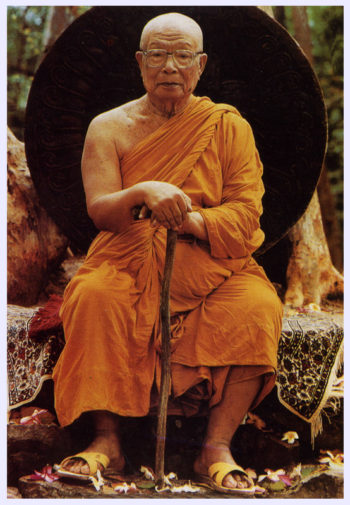 Ven. Buddhadàsa Bhikkhu
In 2016, The Meditation Circle has been focusing on the Buddhist meditation known as Anàpànasati (the development of mindfulness of breathing)  To learn more about this meditation technique, we encourage you to download this .pdf of a teaching on Anàpànasati by Buddhadasa Bhikkhu.
+ + +
As the introduction to this document notes:
Originally published in Thai, this manual is one of the major works of the Ven. Buddhadàsa Bhikkhu and delivered in 1959 in the form of a series of lectures to monks of Suanmokkha Monastery, Chaiya, Thailand.
Ven. Buddhadàsa Bhikkhu, a major voice in the Buddhist world, is an accepted master of Buddhist meditation. In constructive positive language, the manual guides the meditator through the 16 steps of ânàpànasati. Every difficulty that the meditator is liable to face as well as the benefits of practice is examined at length. All that remains is for the aspirant to the noble path to get on with the job.