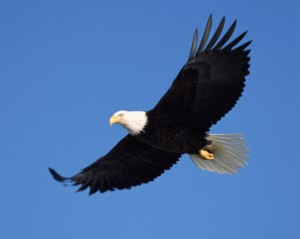 The MEDITATION CIRCLE of CHARLESTON (W.Va.)
> NEXT MEETING: The Meditation Circle gathers next 6 to 7:15 p.m., Tuesday, June 30 (and every Tuesday) at the Unitarian Universalist Congregation, 520 Kanawha Blvd., in Charleston, W.Va. Bring cushions or we have chairs available. Beginners are welcome. Basic instruction in meditation is available 5:45 to 6 p.m. or by arrangement. Come join the circle.
We sit in silent meditation for two rounds of sitting. The first round of 30 minutes is followed by  questions or discussion, then we conclude that week's circle with a shorter round of 15 or 20 minutes of sitting.
> QUOTE/UNQUOTE: In light of some recent notable deaths, a thought to ponder:
Even if, bright as a flash of lightning,
Death were to strike you today,
Be prepared to die without sorrow
Or regret, giving up attachment to
What you are leaving behind.
Without ever ceasing to recognize
The authentic view of the real,
Leave this life like the eagle
That soars into the blue sky.

~ Dilgo Khyentse Rinpoche (1910-1991)
> ABOUT: We are a support group for people interested in learning breath and body-centered meditation in the Buddhist tradition, but you need not be a self-identified Buddhist to benefit from meditation practice. We welcome beginners who wish to learn Buddhist meditation or want to revive a sitting practice that may have lagged. If you're a lone sitter who may benefit from a sangha, come by. We encourage everyone to seek out established teachers to deepen their practice. See the 'About' page of our website – themeditationcircle.com – for more on the Meditation Circle of Charleston, including a map to our Charleston, W.Va., location in the Unitarian Universalist Congregation buidling. Please feel free to forward this e-mail to interested friends
> NOTE TO CIRCLE MEMBERS: Send us prospective blogposts, tips, quotes, events and other news for the Web site at douglas @hundredmountain.com. And let me know if you have problems signing up for the Meditation Circle e-mail newsletter a our website. Some have reported it took many tries.
SUBSCRIBE TO MEDITATION CIRCLE E-MAIL NOTICES: Click here
SUBSCRIBE TO RSS NEWS FEED: Click here
DIRECTIONS TO MEDITATION GROUP: Click here.
My best,
Douglas (on behalf of the Meditation Circle)