Meditation Circle members are invited to check out Bhante Gunaratana's YouTube videos where he teaches the Mangala Sutta to young children. There is also a live Zoom session available if member's children would wish to join.

From the Bhavana Society website: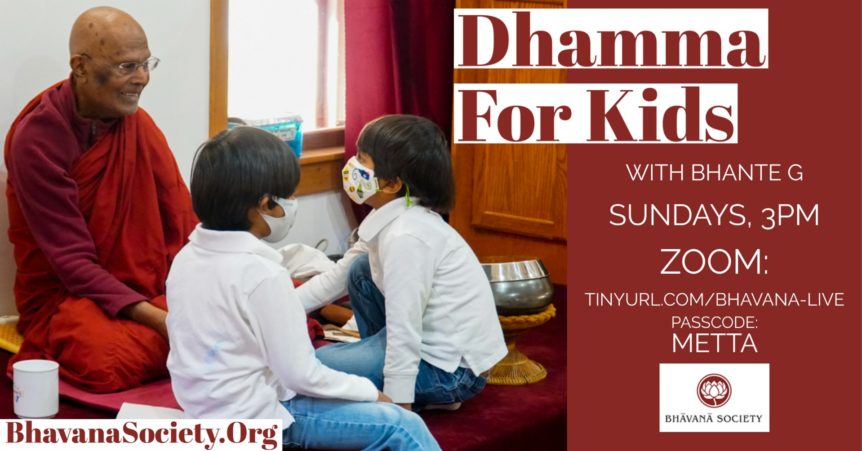 * The Mangala Sutta is a discourse by the Buddha on the subject of 'blessings' (mangala).  In this discourse, the Buddha describes those qualities that are conducive to happiness and prosperity.